Justin Kluivert's girlfriend attacked in home robbery
Published: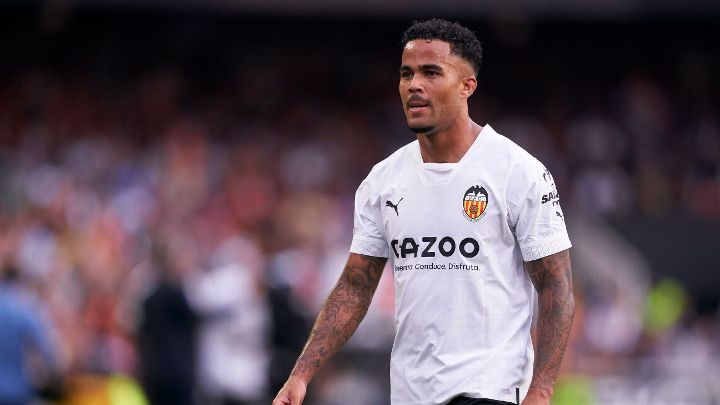 Valencia forward Justin Kluivert's girlfriend was the victim of a violent robbery at their home in Spain while the player was away on duty with the LaLiga club, police have confirmed to ESPN.
Three hooded individuals entered Kluivert's home in the town of Betera, Valencia, in the early hours of Thursday and attacked both his girlfriend and another family member. Despite the incident, none of the victims required medical attention.
Valuables, including jewellery and watches worth an estimated €160,000 were taken during the robbery that lasted a few minutes.
According to reports, the thieves waited for Kluivert's girlfriend to return home after walking the dog before committing the crime.
The attackers are on the run and police have opened an investigation.
Kluivert, who is on a season-long loan at Valencia from Serie A club Roma, has remained in the Balearic Islands ahead of Thursday's league match at Mallorca.
Related News
Messi: Move to Miami kept 'future' in my hands
Lionel Messi said he did not want to relive his traumatic departure from Barcelona two years ago after revealing Wednesday that he will join MLS side Inter Miami CF over the Catalan club.
Sources: Busquets in talks to join Messi in Miami
Sergio Busquets has held talks with Inter Miami about the possibility of following Lionel Messi to the Major League Soccer franchise, sources have confirmed to ESPN.
West Ham beat Fiorentina in dramatic UECL finale
Jarrod Bowen scored in the 90th minute as West Ham United secured a last-gasp 2-1 victory over Fiorentina in the Europa Conference League final on Wednesday to clinch a first major European trophy in over half a century.
Moyes: West Ham trophy best moment of career
PRAGUE -- West Ham manager David Moyes said winning the Europa Conference League on Wednesday stands as the best moment in his career.
Messi's Miami move sends ticket prices up 1000%
Lionel Messi's announcement that he plans to join Inter Miami sent tickets on the secondary market into the stratosphere on Wednesday as fans clamored for a chance to see the Argentine great play on U.S. soil.
WWC players getting $30K each, winners $270K
Every player at the Women's World Cup will be paid at least $30,000 by FIFA, and the 23 players in the title-winning team will each get $270,000.
Messi to join MLS' Inter Miami after PSG exit
Lionel Messi will make a stunning move to MLS side Inter Miami after his departure from Paris Saint-Germain, the World Cup winner with Argentina announced Wednesday.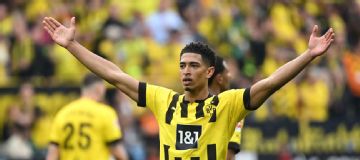 Madrid sign Bellingham from Dortmund for €103m
Real Madrid have reached an agreement with Borussia Dortmund to sign Jude Bellingham in a deal worth €137 million, the Bundesliga club announced Wednesday.
Sources: Qatari sheikh submits final Man Utd bid
Sheikh Jassim made a fifth bid to buy Manchester United and told the Glazer family he wants an answer by Friday, sources told ESPN.